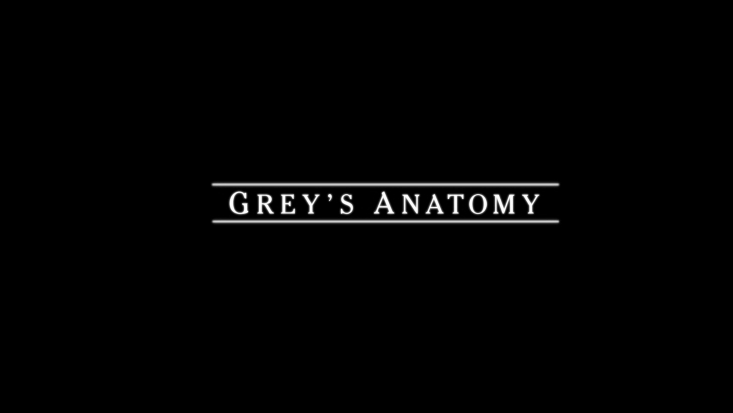 Grey's Anatomy consists of all of the following medical, drama, and romance. And it is by far one of my favorite shows of all. This show is something I can watch over and over and never get bored (I've watched some episodes at least 5 times). This post WILL contain SPOILERS. Little note, this might end up with me talking about Meredith and Derek cause they are AMAZING.
Grey's Anatomy, created by Shonda Rhimes, currently has 11 seasons that contained 222 episodes in total and still airing on ABC. Each episode runs for 43 minutes unless it is a two hour special and Netflix currently has seasons 1-9. The show consists of a large cast of characters. [Wikia] < also contains Private Practice information which is the spin off.
The show is about a intern, Meredith Grey (Ellen Pompeo), who was the daughter of a prominent General Surgeon, Ellis Grey (Kate Burton) and her journey of making it through challenges and climbing to the top of the "surgical food chain."  Throughout the series, Meredith meets her opponents within the hospital but friends outside. The characters listed are just some of the known characters ; Cristina Yang (Sandra Oh), Alex Karev (Justin Chambers), George O'Malley (T.R Knight), Izzie Stevens (Katherine Heigl), Miranda Bailey (Chandra Wilson), and Chief Webber (James Pickens Jr.) She also meets Derek Shepherd, brilliant neurosurgeon (aka McDreamy), who later marries her. The story continues with both tragic moments and happy moments.
Top Row from Left to Right: George O'Malley, Derek Shepherd, Cristina Yang, and Miranda Bailey
Bottom Row from Left to Right: Alex Karev, Richard Webber, Izzie Stevens, and Meredith Grey
---
MY OPINION:
What I like about the show is that every episode has some type of new trauma. They do exaggerate A LOT, some episodes include; As We Know It has Meredith Grey's hand in some guys body who has a bomb in it and if she moves KABOOM. Drowning on Dry Land has Meredith Grey on the edge of dying from hypothermia and with the amount of time she was drowning in the water, the doctors manage to save her life. In the episode Flight, the main doctors of Seattle Grace Mercy West hospital are on their way to San Francisco for their boards end up crashing into the middle of nowhere, yet they manage to stay alive with the exception of 2 doctors. [For more errors this shows has].
But despite the exaggeration, I love this show because it is intense even if it probably doesn't happen in real life. Although, the level of sexual content, alcohol use, and profanity may be high for some viewers and if you can't stand it, maybe this is not the TV show for you. [For more Details] Plus, what can I say I'm a sucker for my favorite TV couple, Meredith and Derek.
She built a house out of candles for him. A HOUSE MADE OF CANDLES.
Anyways I'd give this show 4.8 starts out of 5 because I like the show and what it gives to me. Who cares if its not even close to reality and its contains errors. This is how I spent my summer and I am satisfied with how the show progressed. I mean I think I learned some things likes "push 3 of epi" which serves as chemical mediators for conveying the nerve impulses to effector organs.
"Failure is inevitable, unavoidable but failure should never get the last word. You have to hold on to what you want. You have to not take no for an answer and take what's coming to you. Never give in, never give up. Stand up. Stand up and take it." – Meredith Grey
-Victoria